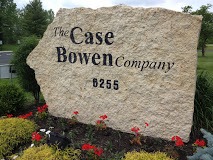 The Case Bowen Company is a firm that offers more than 85 years of experience in the commercial real estate services field serving Columbus and Central Ohio. Case Bowen's clients enjoy The Case Bowen Advantage, which provides them with the best in condominium and HOA community management, brokerage and sales, commercial leasing, site selection, commercial property management and investment properties in Columbus and Central Ohio.
Case Bowen's staff of professionals combine years of first-hand knowledge with creative ideas to find the best ways to serve your needs.
At Case Bowen we work with each of our clients to provide individualized attention and round-the-clock service. The Case Bowen Company gives you peace of mind. If you're in the Columbus and Central Ohio area let The Case Bowen Company work with you and find out what The Case Bowen Advantage is all about.
Specialties
Condominium Association Property Management, Homeowner Association Property Management, Real Estate Brokerage and Sales, Commercial Leasing, Site Selection, Commercial Property Management, Investment Properties

Contact: Robin Bollinger
              [email protected]
              614-799-9800 Ext. 14
Website
http://www.casebowen.com